Career Support Services
What can we do for you?
Career Change
Ready for a change
Redundancy
Returning to the workforce
Employers & Organisations
Support your workforce
Career related workshops & presentations
Outplacement services
Career employment & career strategy programmes for employees
Career Coaching
Work out your goals and values
Achieve a clearer career focus
Make better career decisions
What are my skills?
Career Mentoring
Need to talk things through
Need an objective perspective
Need to understand the labour market
Need help to make a plan
School, University, College graduate? What's next?
About Career Ideas
We all have unique life stories, at Career Ideas we tailor our services to suit what you need
Career Counselling is not just for school children! People of all ages and experience will need to access professional career guidance and support at different stages in their working lives.
The 'world of work' is changing fast ... the old paradigm of a job for life is fading. Most people should expect several career changes throughout their lifetime and periods of retraining.
Our individual skills, training and knowledge are the valuable commodities we will all use to negotiate our way in this new fluid market place of work.
CAREER IDEAS HOBART provides career support and counselling to people at all career stages. Perhaps you are just starting out from school, college or university, thinking of a mid-career change, returning to the workforce or dealing with redundancy and need outplacement help. Our goal is to empower you to make the best career decisions based on your individual situation and needs.
CAREER IDEAS HOBART offers a variety of career themed workshops and presentations for schools, colleges and organisations.
About Linda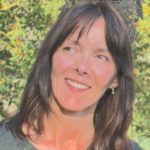 Linda Jeffrey
Director Career Ideas
Career Counsellor
President, Tasmanian Division, Career Development Association of Australia (CDAA)
CDAA National Executive Committee
Linda has extensive experience of the working world as an employee, an employer and also as a successful small business owner;  she has worked in Australia, PNG and the UK. Linda's qualifications include Postgraduate Diploma in Career Guidance (Dip. C.G.,UK) and Postgraduate Certificate in Education / Career Development (Univ. Qld.).
Linda is President, Tasmanian Division, of the Career Development Association of Australia (CDAA) - cdaa.org.au -  professional registered member Career Development Institute (CDI) UK  - cdi.net - a professional registered member Career Industry Council of Australia (CICA) - cica.org.au - registered member.